A QUIZ  
It was one of those mornings the earth seemed

not to have had any rest at all, her face dour

and unrefreshed, no particular place— subway,

park— expressed sufficient interest in present circumstances

though flowers popped up and tokens

dropped down, deep in the…
Tumble me down, and I will sit/ Upon my ruines (smiling yet :)
—If you thought the English language went downhill when the emoticon was introduced, you can blame a 17th-century poet. Editor Levi Stahl found that English poet Robert Herrick used the first emoticon in his 1648 poem "To Fortune."  For more on the potential ruin of language, read Fiona Maazel's piece on commercial grammar. (via millionsmillions)
Absent Mindr by Tommy Pico is the first poetry chapbook released as an app for iOS mobile and tablet devices. The ch-app includes 24 poems, audio files of Pico reading them, and art by Gat Glennon.

The poems in Absent Mindr musically loop and knot through themes of love, family, pop divas, the body, and the voice itself—articulating a terrain of contemporary American Indian queer identity that extends from Pico's roots on the Viejas Indian Reservation of the Kumeyaay Nation, into the hipster haven of Williamsburg, Brooklyn, and out into cyberspace.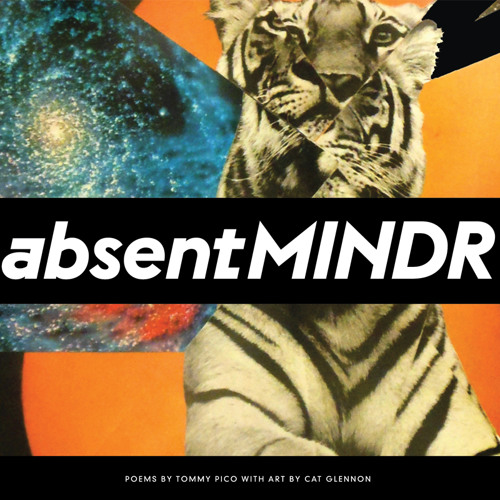 BY LESLIE JAMISON
The wounded woman gets called a stereotype, and sometimes she is. But sometimes she's just true. I think the possibility of fetishizing pain is no reason to stop representing it. Pain that gets performed is still pain. Pain turned trite is still pain. I think the charges of cliché and performance offer our closed hearts too many alibis, and I want our hearts to be open. I just wrote that. I want our hearts to be open. I mean it. 
Check out the new issue of the Claudius App! it has all the internet:
gchats with poets
gchats with bots
search bars
glitch art 
jellyscreens
& so on